LEADERSHIP AND PUBLIC POLICY EXECUTIVE EDUCATION (LAPP)
MAR 11
10:00-11:15 am (Hong Kong Time, UTC+8)
ZOOM Webinar
Organizer:
.
Jointly organised by Institute for Public Policy (IPP), Division of Public Policy (PPOL), Leadership and Public Policy Executive Education (LAPP) at The Hong Kong University of Science and Technology
Large
***Video recordings will be available later on this page, please stay tuned with us!***
Sypnosis
Hong Kong and Singapore share a number of similarities: they are financial and business hubs, they are city-states, and their economies rely on their connectivity with the region and the rest of the world. Despite these apparent similarities, their approaches to Covid-19 have increasingly diverged. While both are currently experiencing very high infections due to the Omicron variant, their governmental responses are polar opposites: Hong Kong still pursues a dynamic zero-Covid strategy, while Singapore has chosen, cautiously, to live with Covid. What explains the differences in approach? Why and how was Singapore able to change its strategy from containment to mitigation? What are the likely impacts and implications for their position as global cities? And what, if any, are the lessons that Hong Kong can draw from Singapore's experience living with Covid?
Dr Woo Jun Jie
Dr Woo Jun Jie is a Senior Research Fellow in the Governance and Economy Department at the Institute of Policy Studies.His research interests include urban policy, economic development, and crisis management in Asia. He has published several books on Singapore's development as a global financial centre. His research has also been published in leading SSCI journals. Prior to joining IPS, Jun Jie was Assistant Professor and Programme Leader at the Education University of Hong Kong, where he led the formation of a Bachelor's Degree programme in Policy Sciences and Management. Before that, he was Assistant Professor at Nanyang Technological University, where he won the inaugural Community Research Fellowship for his service learning initiatives. As Rajawali Fellow at the John F. Kennedy School of Government in Harvard University, Jun Jie studied policy co-creation in Boston's technology sector. His interest in tech and urban policy was picked up during his stint as a Post-Doctoral Research Fellow at the Lee Kuan Yew Centre for Innovative Cities, Singapore University of Technological and Design Jun Jie received his PhD from the Lee Kuan Yew School of Public Policy, National University of Singapore.
Dr. Joanne Yoong
Dr. Joanne Yoong is an applied economist working at the intersection of behavioural economics, health and financial decision making, and socioeconomic development. Dr. Yoong's primary appointment is as Senior Economist at the University of Southern California, where she directs the offices of the Center for Economic and Social Research in Singapore and Washington DC, and is a principal member of the USC Behavioral Economics Studio. Dr Yoong is also a visiting associate professor at the Yong Loo Lin School of Medicine at the National University Hospital, an honorary senior lecturer at the London School of Hygiene and Tropical Medicine, and an adjunct economist at the RAND Corporation. She has previously held positions as Associate Professor of Health Systems and Behavioral Sciences at the Saw Swee Hock School of Public Health and the Director of the Center for Health Services and Policy Research at the National University Hospital System. In addition to her research work, Dr Yoong is the founder of Research for Impact, a Singapore-based social enterprise dedicated to making rigorous and objective research and evaluation accessible, inclusive and transformative for populations in Asia.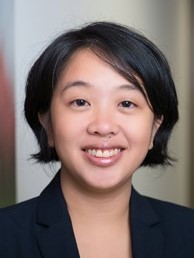 Professor Xun WU
Professor Xun WU is a professor at the Division of Public Policy, the Division of Social Science and the Division of Environment and Sustainability. Professor Wu is a policy scientist with a strong interest in the linkage between policy analysis and public management. Trained in engineering, economics, public administration, and policy analysis, his research seeks to make contribution to the design of effective public policies in dealing emerging policy challenges across Asian countries. His research interests include policy innovations, water resource management, health policy reform, and anti-corruption, and his work has been published in top journals in his fields of study, such as Policy Sciences, Public Administration Review, Governance, Social Sciences & Medicine, and Water Resources Research. He is a co-editor of the Cambridge Studies in Comparative Public Policy and Cambridge Elements in Public Policy. His media expertise includes infrastructure development, water security, health policy reform, and anti-corruption.
The LAPP Distinguished Lecture "Singapore's experience living with Covid: Policy lessons for Hong Kong?" explains the differences in approaching the public health crisis among the two cities. 
False