06/06/2022
Large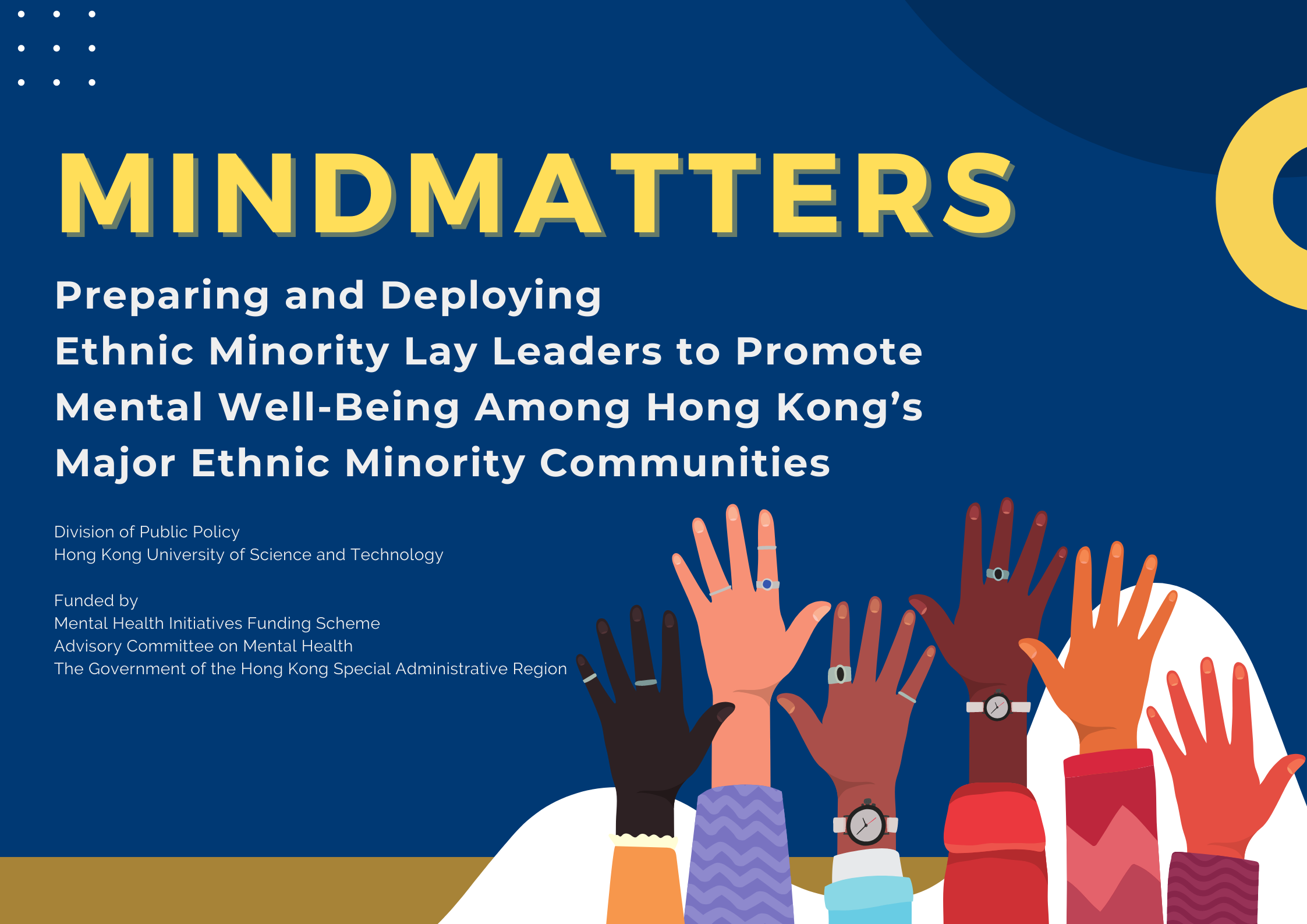 Professor Naubahar Sharif (Acting Head, PPOL) kicked off a 24-month mental health project titled "MindMatters" on 1 April, 2022. 
Funded by the Mental Health Initiatives Funding Scheme (MHIFS) of the Advisory Committee on Mental Health (ACMH) of Food and Health Bureau (FHB), HKSAR Government, MindMatters aims to promote mental health awareness among Hong Kong's major ethnic minorities, as well as tailor the dissemination of mental health awareness to those same communities.
MindMatters places a keen focus on involving with minority community leaders, role models, and other relevant minority community stakeholders, who will be enrolled as 'lay leaders' and undergo training in "mental health first aid" so as to increase awareness on mental well-being to their community members.  
Through this approach, MindMatters aspires to communicate mind-to-mind, and heart-to-heart, with members of ethnic minorities in Hong Kong regarding mental health support.
For further details on the program, please refer to the online booklet (in PDF version), available for the public.
Click here to see the booklet of the project
For enquiries, please contact us at emmh@ust.hk. Address: The Hong Kong University of Science and Technology c/o Division of Public Policy (PPOL)
Room 4339, Academic Building,
Clear Water Bay, Kowloon, Hong Kong
A team led by Professor Naubahar Sharif (Acting Head of PPOL) has officially commenced a 24-month mental health project titled "MindMatters" on April 1, 2022. 
False